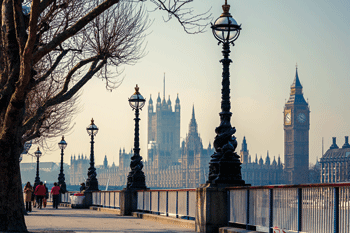 The announcement in December that Transport for London (TfL) is to spend £10.9m upgrading more than 35,000 streetlights and installing a state-of-the art central management system to operate them illustrates that using control technology on our roads has become mainstream.
Technological advances are such that TfL expects to save £1.5m a year in energy costs and reduce carbon emissions by around 9,700 tonnes a year by the time the system is fully implemented in 2016.
There are 7.5 million street- lights in the UK costing over £500m to run and maintain. Their environmental impact is equally significant: these lights emit around 830,000 tonnes of CO2 per year, making street lighting one of the largest contributors to greenhouse gas emissions. TfL's choice of control technology – the 'LeafNut' system, an advanced monitoring and control solution for outdoor lighting from Harvard Engineering – will make a large dent in these costs, offering proven savings of up to 40%.
The system operates wirelessly using GPS and radio frequency, which means that it can be retrofitted just as easily as it can be installed into new systems.
Lights can be dimmed individually or in groups from a computer, laptop, tablet, as well as integrating with asset management and traffic flow monitoring systems.
TfL will be able to align the system with traffic movement and road usage, dimming lights according to location and the time of night. However, if an accident or emergency should occur, lights can be brought up to full capacity at the touch of a button.
TfL will also be able to reduce maintenance costs by keeping track of light failures thanks to LeafNut's unique two-way flow of information, which provides scheduled reports by email. Comprehensive data is supplied on lamp status, thereby removing the need for night scouting teams, along with a detailed breakdown of energy spend so that lamps can be adjusted in response to energy reduction targets.
TfL plans further upgrades over the next 10 years, with most of London's streetlights to be LED by 2023, as part of a £4bn investment in the capital's roads.
LeafNut is fully designed and manufactured in the UK and is a British manufacturing success story with over 100 installations across the world, including the City of Westminster, Sydney, Hobart and Nashville. This latest high-profile contract, described by TfL as an 'invest to save' project, is likely to bring this advanced technology into even greater focus. As mayor of London, Boris Johnson comments: 'With tens of thousands of lights marking the way on our road network it makes complete sense to focus energy and resources on bringing them up to 21st Century standards.'
Russell Fletcher is sales and marketing director at Harvard Engineering.