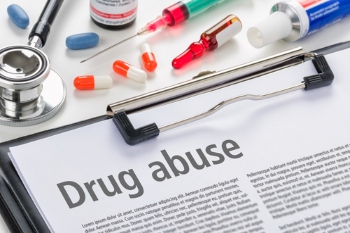 A loss of skilled professionals and the fragmentation of services has proven a major barrier to tackling drug addiction, new research has found.
In January 2021, the Government granted £80m of one-year funding to improve treatments for drug users, £55m of which was set aside to support local authorities in improving treatment for opiate users.
Investigating the impact of this funding, researchers at the University of York found that the one-year funding period severely limited the ability for commissioners and managers to plan ahead and train new staff to revitalise this area of care after a decade of cuts.
The researchers learnt that 'non-existent staff and fragmented clinical services' meant the ability to take a joined up approach to criminal justice, drugs treatment, housing, employment and social care, was lost and health professionals were therefore unable to develop effective rehabilitation treatment programmes.
The research also found that difficulties in recruiting staff with any relevant experience within a short time-frame resulted in local authorities competing in the same limited recruitment pool, or seconding staff from other local services, leaving staffing gaps elsewhere.
The study also found that the societal costs of drug misuse are £20bn each year, but only £650m was spent on drug treatment between 2020 and 2021.
Dr Geoff Page, from the University of York's Department of Social Policy and Social Work, said: 'The last decade has really seen all of the features that make drug treatment an appealing workplace disappear. The latest investment to be spent in a one-year cycle, meant that jobs to tempt people back into this area had to be fixed at one-year contracts, which for many is not an attractive offer.
'It is an area of work that over the years has been deskilled and deprofessionalised, adding to the problem of how you recruit people that have relevant experience and who can handle complex work and carry the responsibility of the health of some of the most vulnerable people in their community.'