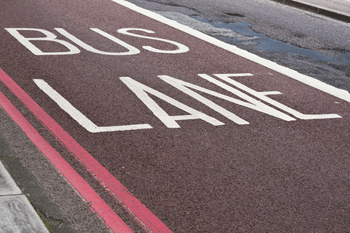 Local transport will face disproportionate levels of cuts in the upcoming spending review, according to warnings from transport groups.
The groups have written to transport secretary Patrick McLoughlin, outlining concerns that because major investment programmes for roads and railways are protected, the expected 25-40% budget cuts are likely to hit 'everyday transport'.
The letter says the expected cuts could see further reductions in bus services, local roads fall into greater disrepair, and targets to increase walking and cycling impossible to meet.
Stephen Joseph, chief executive of the Campaign for Better Transport, said: 'Our analysis shows that the Spending Review risks hitting very hard the everyday transport that people and communities rely on, while programmes like big road building schemes will escape unscathed.
'We hope the transport secretary will ensure that the review has a better balance between the major capital programmes and the funding for this everyday transport.'
The groups want the Government to review major transport programmes, especially the Road Investment Strategy, to help rebalance capital and revenue funding for everyday transport.
The letter has come from Campaign for Better Transport, Campaign to Protect Rural England, Living Streets, Pteg and Sustrans.