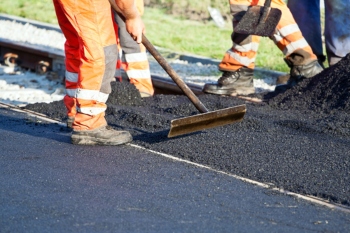 Road maintenance funding for councils not receiving settlements through combined authorities appears to be facing a cut of around £200m over three years following the Spending Review - more if you add inflation.
On Wednesday, chancellor Rishi Sunak announced £2.7bn over the next three years for local roads maintenance 'in places not receiving City Region Settlements'.
This therefore includes the North East Combined Authority and the Cambridgeshire and Peterborough Combined Authority, which have not received City Region Sustainable Transport Settlements (CRSTS) settlements.
Transport Network has calculated that authorities outside the CRSTS framework are receiving approximately £969m maintenance funding, suggesting that the £2.7 over three years announced in the Spending Review represents an annual cut of £69m, even before inflation is taken into account.
In total, the Treasury said there would be £8bn for local roads maintenance and upgrades over this Parliament. This compares with previous announcements of around £5.5bn for maintenance (based on current levels) and £3.5bn for upgrades.
For more on this story visit Transport Network.