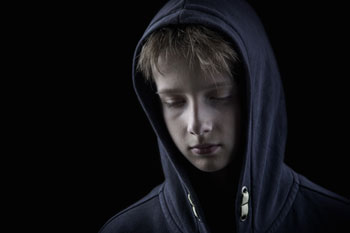 Southwark Council has become the first local authority in the country to commit to a 100% treatment rate by 2020 for children with mental health conditions.
Nationally one in 10 children and young people aged 5-16 are estimated to have a clinically diagnosed mental health disorder.
Among children aged 5-16 years old in Southwark, this equates to approximately 1,460 children with emotional disorders such as depression and anxiety, and 2,300 children with conduct disorders such as oppositional defiant disorder.
There are also 650 children in Southwark with hyperkinetic disorders including attention deficit hyperactivity disorder (ADHD).
The Southwark Health and Wellbeing Board, which is made up of representatives from Southwark Council, Southwark Clinical Commissioning Group, SLaM and local schools, has unanimously agreed to a new 100% treatment rate by 2020.
This compares to a national target of 35%.
'This council has made a promise to deliver a fairer future for all and this includes recognising that mental health is just as important as physical health,' said Cllr Jasmine Ali, cabinet member for Children, Schools and Adult Care.
'It simply isn't good enough to say we will only treat some of the children who need mental health services.
'Everyone who needs support should receive it, and that's what we, with our health, education and voluntary sector colleagues, have agreed to do.
'Nationally the target is to treat 35% of children with a diagnosed mental health problem but would we accept targets that said only 35% of children with a broken arm would receive treatment?
'It's time for mental health to be treated in the same way as any other health emergency. I believe we can do better for our young people.'