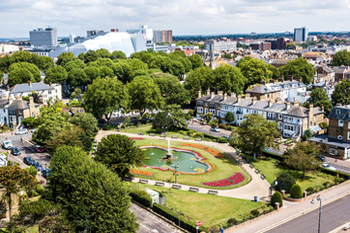 The Prime Minister has announced the Queen has granted Southend with city status to honour of Sir David Amess.
The MP was murdered last week in a suspected terror attack while meeting with constituents at Belfairs Methodist Church. He had tirelessly campaigned for Southend to become a city during his time in Parliament.
Leader of Southend-on-Sea Borough Council, Cllr Ian Gilbert, said: 'Following the tragic death of Sir David, we saw calls from across the country to grant Southend-on-Sea city status in honour of Sir David, who was a continuous driving force in Parliament and beyond pushing for the Borough to become a city. His unwavering commitment to achieve this was clear for all to see, and I think there is no greater way to honour Sir David and his family, than to make Southend-on-Sea a city. I hope this honour will help to bring the community together in this difficult time.
'As we await more news from the Government on this, we can reflect that this is a very special day for the Borough of Southend-on-Sea, and I hope his family is immensely proud of his hard work.'
Mr Johnson said of Sir David: 'He never once witnessed any achievement by any resident of Southend that could not, somehow, be cited in his bid to secure city status for that distinguished town.'