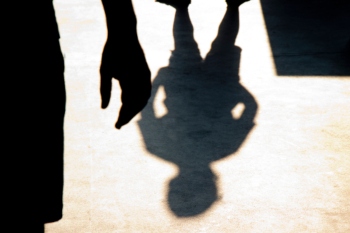 The Independent Inquiry into Child Sexual Abuse has announced its Truth Project has now heard from 6,000 victims and survivors. Each one of them has been able to share what happened to them, and their insights have provided a crucial contribution to the work of the Inquiry. While many have finally had the opportunity to be heard, it is a heartbreaking indictment of how children continue to be failed, and most importantly, what needs to change.
As well as providing a vital insight into the extent of sexual abuse, every experience shared with the Truth Project has helped us to understand the barriers to coming forward and the lifelong impacts that so many victims and survivors face. Despite the known impact on the mental health of victims and survivors, the majority face multiple barriers to accessing support.
Recent research from the Inquiry, which focused on support services, found 84% of victims and survivors who took part in the Truth Project cited at least one form of barrier to support - personal, practical or financial. This had stopped, delayed or discouraged them from getting the help they needed. Whilst many victims and survivors noted that services are better now than they were in the past, almost half felt they currently had unmet needs linked to their experience of child sexual abuse.
There is of course a variety of mental health support available through GPs and charities, but much of it is oversubscribed and underfunded, and it can require an incredible amount of personal strength to tell a stranger not only that you need help, but why you need help.
One in 10 victims and survivors who took part in the Truth Project were talking about what happened to them for the first time. For years, and sometimes decades, many people have had to deal with a multitude of negative effects on their mental health; for some, the effects will be lifelong. One participant said: 'I think there should be almost immediate help'. If immediate help had been available, would so many victims and survivors have carried such a burden for so long?
The Inquiry's work so far has shown the sickening pervasiveness of child sexual abuse across society. Latest analysis of accounts shared with the Truth Project highlights sexual abuse taking place in family homes, schools, religious institutions, residential and foster care as well as custody. In one of the Inquiry reports released earlier his year, Children in the Care of Lambeth Council, child sexual abuse was seen to be happening over a period of decades. Are we as a society prepared to accept that as the sexual abuse of children continues to arguably be the last taboo, many more lives will be burdened, with long-lasting effects on victims and survivors' mental and physical health, relationships, education and employment? Child sexual abuse can be a difficult subject to discuss openly, but everytime we turn away from the conversation, we let down victims and survivors, both now and in the future.
Child sexual abuse is an epidemic. The Inquiry has carried out nearly seven years of work exposing it, and will make overarching recommendations for change in its Final Report next year. It is vital we make progress in preventing the sexual abuse of children, but we must also support those who have been abused and who continue to live - and suffer - in silence.
Kit Shellam is a member of the Victims and Survivors Consultative Panel