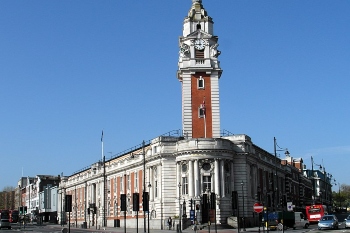 Hundreds of children were subjected to decades of cruelty and sexual abuse while in the care of Lambeth Council, a damning inquiry has found.
The Independent Inquiry into Child Sexual Abuse said the scale of abuse since the 1960s was 'hard to comprehend', with children used as 'pawns in a toxic power game' within the council.
The inquiry received 705 complaints about sexual abuse from former residents at Shirley Oaks, one of the council's biggest care homes. Despite this, the council only discliplined one senior employee for their part in the catalogue of sexual abuse.
It named three care homes - Shirley Oaks, South Vale and Angell Road - as 'brutal' places that allowed violence and abuse to flourish.
Professor Alexis Jay, chair of the Inquiry said: 'Over several decades children in residential and foster care suffered levels of cruelty and sexual abuse that are hard to comprehend.
'These children became pawns in a toxic power game within Lambeth Council and between the council and central government.'
'For many years bullying, intimidation, racism, nepotism and sexism thrived within the council, and all against a backdrop of corruption and financial mismanagement.'
The council has issued a 'sincere and heartfelt apology' to all victims and survivors, and accepts all the recommendations made in the report.
A statement from the council said: 'As the IICSA Report sets out, the council of the past failed to protect many of its most vulnerable children. The extent and scale of the horrendous abuse, which took place over many decades, remains deeply shocking. The council failed to acknowledge concerns when they arose, often failed to believe children when they disclosed abuse and then failed to take effective action. That so many children and adults were not believed compounded their experiences and caused further pain and distress with lifelong impacts.
'The council takes responsibility for contributing to conditions in which adults were able to abuse with apparent impunity. Lambeth also recognises that a disproportionate number of those children were Black, Asian and Multi-Ethnic, despite a range of policies intended to better meet their needs.'
The report calls for the council to create an action plan for the issues raised, conduct mandatory training for elected councillors on safeguarding and corporate parenting, and review the recruitment and vetting checks of current foster carers and children's home staff.
The Inquiry is also calling for a criminal investigation into the handling of the case of a child who died in care after alleging he was sexually abused by his 'house father'.
Photo: flickr / Reading Tom