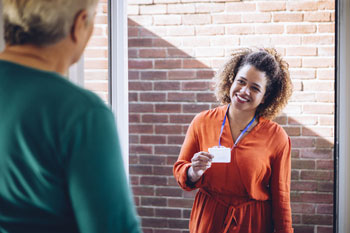 Almost half of social workers responding to a poll report they want to leave their jobs due to 'chronically poor' working conditions.
The 2018 edition of the UK Social Workers: Working Conditions and Wellbeing report found conditions have got worse on almost all indicators since the study was first carried out last year.
Published by researchers at Bath Spa University, the study revealed that working conditions contributing to stress and ill-health are worse than 90%-95% of other UK employees in both public and private sector occupations.
Social workers worked an average of 64 days per year more than they are contracted to (an average of 11 hours per week), the study shows.
Around 60% said they were looking to leave their current job within the next 15 months compared to 52% last year, and nearly 40% of respondents were looking to leave the profession entirely.
The main causes of stress reported were high case and administrative loads, and lack of resources for service users.
Over 40% of social workers were also exposed to aggressive or physically abusive behaviours at least once a month from service users.
Social Workers Union general secretary John McGowan said the follow-up research highlighted how poor working environments were putting the wellbeing of 'incredibly committed' practitioners at risk.
'Positive working environments are necessary for social workers' psychological and physical welfare and to keep social workers in posts,' he said.
'If this is not addressed, then we will be facing a crisis – the Government needs to listen.'
British Association of Social Workers (BASW) chief executive Ruth Allen, who has been leading a campaign to improve working conditions for social workers, said: 'Now is the time to turn dialogue into action with employers and policy makers.'