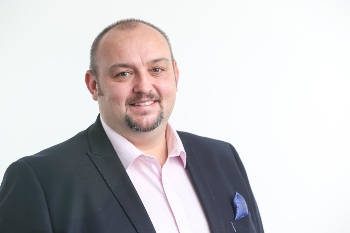 The Government is urging the nation to build back 'better, faster, greener' – and rightly so. At a time when managing the impact of the pandemic has become the priority, public sector organisations have been managing vital front-line services to keep communities safe at the same time as driving critical infrastructure development, in a way that sets the standard for a better future.
But how do we know if we're doing it right? And how do we set a consistent standard across the industry?
The Construction Playbook, launched by the Government in December, is a logical place to start. It sets out the expectations for central government construction projects, from commissioning and procurement, through to delivery and decommission.
Although it's not yet mandated across the entire public sector, it's hoped that all parties – from those procuring projects to those delivering them – will engage with its standards. Several local authorities and organisations across the construction sector, including SCAPE and its partners, are already championing its values.
Much of the 83-page document points to how we can build back 'faster' and 'greener'. But it also places significance on building back 'better' – namely in the form of social value.
By and large, embracing a social value-led approach means that a project – be it a public building, a road or a civic space – needs to deliver lasting value to the community, leaving a positive, sustainable legacy.
For example, this might be through creating new employment, training or re-entry opportunities, or by engaging with local social enterprises and third sector organisations. In truth, there are dozens of ways that social value can be created.
However, as we enter this accelerated period of public sector-led investment, with the aim of improving communities and creating a better world for everyone, we should take stock of how social value is generated and whether we're helping people to really understand what it means.
The bigger picture
As a case in point, our latest report, Social Value: More Than Metrics, highlights the significant disconnect between the scale of the social value being created by the construction industry and how it's perceived. Our research indicates that half of UK residents couldn't recall how a construction project had improved their area.
This isn't because social value isn't being generated – far from it. Many contractors are making an exceptional impact through a range of initiatives to support local communities; whether that's job creation, investment in new low-carbon facilities or community outreach.
In recent years, measurement has been driven by a variety of tools and techniques. The National TOMs (Themes, Outcomes and Measures) framework, developed by the National Social Value Taskforce of which SCAPE is a member, is a good example. This is designed to help measure, benchmark and report social value in a clear and consistent way across a variety of sectors.
However, if we're going to help communities and residents to really understand the long-term impact of social value in their local area, it's important that we look beyond the numbers and start sharing the stories.
Playing back social value outcomes needs to capture how one good action can create a domino effect of long-term benefits that radiate throughout the community. For example, when a school class visits a site, one child may experience a 'sliding doors' moment that sparks a career in a much-needed trade. They'll go on to train, become highly skilled and perhaps start their own business which contributes to the local economy. These positive actions are hard to capture and place a value on – but shouldn't be excluded when telling the story of social value.
Leaving a positive legacy
Naturally, modern social value goes hand-in-hand with sustainability, which has rightly become one of the highest priorities for the public and private sector. However, with only 8% of the people we surveyed being able to recall a project delivering environmental benefits, it's clear that more needs to be done to communicate our efforts as an industry.
Together with our network of delivery partners, we are committed to helping address the climate emergency. We've recently launched our new Environmental Policy, which sets out how we will positively contribute to and help shape the UK's decarbonisation agenda – by making our operations carbon-neutral and our frameworks ready to support the public sector's environmental ambitions. Effective communication will mean that positive steps like this are clear for communities to see, whilst also empowering clients to make more sustainable choices.
In our report, we recommend that the construction industry should work together to standardise sustainability measurement. This will help to clearly evidence the public sector's commitment to whole-life energy use, reducing the cost of buildings and estates, and creating cleaner, greener communities.
That's one of a series of key recommendations, which we believe will put projects on the right path to delivering even greater social value outcomes. At the heart of this is a focus on strengthening and deepening engagement with communities. They need to be given the opportunity to shape local social value outcomes, which will naturally help to improve their understanding of the value being created.
Adopting these recommendations is the first step that the public sector and the construction industry can take on their collective journey towards creating healthier, safer and more resilient communities. By working together, sharing knowledge and best practice, and evolving the way we do things, we can drive a truly sustainable economic recovery and create a world that everyone deserves.
Mark Robinson is group chief executive of SCAPE