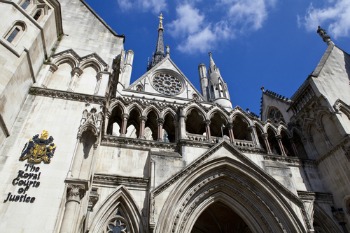 Social services staff at Hampshire County Council have been criticised by a judge for attempting to 'cover-up' failings in a family custody case.
Although Judge Mark Horton ruled the five children should stay in the care of the council, he was critical of the way the case had been handled.
He said Lisa Humphreys, who worked for Hampshire CC at the time of the case, gave 'deeply unimpressive' evidence and a 'hollow' apology to the parents.
He also said an original assessment of the children's parents had been balanced but changes altered the tenor of the report and created a picture that was 'wholly negative'.
Judge Horton said: 'A final decision is long overdue. The reasons for the delay have been - almost exclusively - the actions of employees of the applicant local authority.'
A Hampshire spokeswoman said: 'We are very pleased that the outcome of the court case was consistent with the local authority's original application to the court - to safeguard very vulnerable children who were at risk of suffering significant harm as a result of neglect.
'There are some aspects of the court's criticism that we believe are not quite correct and we are considering our position in this regard.
'We do accept that there were deficiencies in some of the social worker practice in this case and subsequent action was taken, including the termination of one social worker's employment with the county council.
'We are satisfied that at no stage did any of the named officers deliberately mislead the courts.'