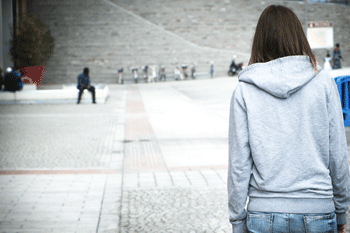 Tackling damaging social problems affecting children and young people costs the country nearly £17bn a year, new research shows.
Analysis from the Early Intervention Foundation (EIF) reveals the annual cost of helping young people with issues such as going into care, unemployment and youth crime.
The figures show that councils spend £5bn a year in looking after children in care and £4bn on benefits for young people not in education, employment or training.
The EIF warns public services should move towards addressing problems earlier, as the figures do not show the cost these issues have on people in later life.
It wants the Government to implement a ring-fenced Early Intervention Investment Fund, and for Early Intervention to target reducing the cost of late intervention on public services by 10% by 2020.
Carey Oppenheim, EIF chief executive, said: 'Our research lays bare how much the Government spends each year tackling the social problems that Early Intervention is designed to prevent. Yet our public services remain increasingly geared towards picking up the pieces from the harmful and costly consequences of failure.
'As a nation, this is something we can no longer afford to ignore.'
A Government spokesperson said it had increased early intervention funding and new measures to tackle social problems were already showing results. Some of these include fewer young people entering the criminal justice system and a record number of children being adopted.
'We give councils the freedom to use their funding to meet the needs of young people in their area,' said the spokesperson.
'We know the best councils take advantage of this to look for innovative ways to intervene and avoid problems later on. The earlier we can tackle issues the better, but this must be based on clear evidence. This is precisely why we set up the Early Intervention Foundation to advise on how best to respond to this challenge.'