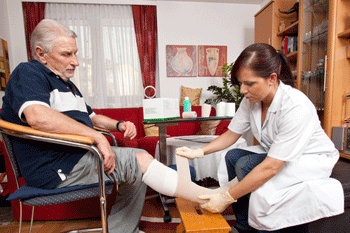 Adult social care will require an extra £10bn by 2030 just to maintain the existing system of provision, a review of health and social care warns.
The interim report of an independent review of health and social care provision has revealed the pressures on social care are 'even greater' than those faced by the NHS.
The report, authored by Lord Darzi and published by the think tank IPPR, estimated the NHS will require £200bn by 2030 to meet increasing demand, while the social care system needs at a minimum £10bn just to maintain the current level of provision.
It also found that even if the necessary funding was provided for health and social care, 'radical reform' would still be required to make it sustainable.
Commenting on the report, Cllr Izzi Seccombe, chairman of the Local Government Association's (LGA) Community Wellbeing Board, described it as a 'wake-up call' for action.
'The forecast that adult social care will need an extra £10bn by 2030 just to maintain existing service provision – a more dire position than that facing the NHS – must serve as a wake-up call for concerted action to address the serious financial challenges adult social care is experiencing now and will continue to face in years to come without a sustainable funding solution,' she said.
'This action requires consensus and cross-party support from across the political divide. We look forward to seeing the final report and its recommendations on the future funding and reform of health and social care.'