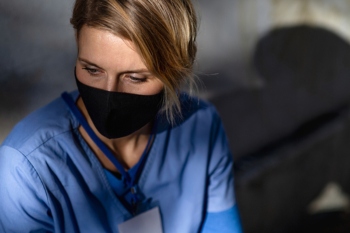 Social care needs an immediate cash injection to support exhausted staff and ensure services don't collapse, service directors have warned today.
The Association of Directors of Adult Social Services (ADASS) said 'alarming' gaps are appearing in services due to staff shortages caused by sickness absence, people self-isolating and sheer fatigue.
It also highlights the fact the sector had existing vacancies of 112,000 prior to the start of the pandemic.
James Bullion, ADASS president, said: 'We need funding, now, to enable care providers to recruit extra skilled pairs of hands and we are asking anyone who has done care work in the past to think very seriously about returning to help us get through this. Every single person who steps forward will be making a huge contribution.'
ADASS is calling for an additional £480m in England to increase provision of care at home for older and disabled people so that they can live independently.