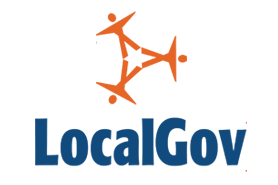 To-day we are all encouraged to be 'story-tellers', so it's interesting to look at the perspective of one of the great story-tellers of our time.
Crime writer Iain Rankin's recent crime novel Waking The Dead is set in Edinburgh during the G8 protests of July 2005.
It's a fascinating mixture of politics and policing, but what is unique is that one of the central characters is a local councillor. Without wishing to give away the plot, it is fair so say 'Councillor Tench' is not the prefect role model, but he is a powerful and well-respected politician who has the ability to improve the lives of his constituents.
As well as being a ripping yarn, it made me think about the last time a local councillor featured as a powerful politician in the contemporary media. Well don't hold your breath waiting for the answer!
For the last 25 years, we have allowed the role of local councillors to be diminished and marginalised. Some journalists point to the excesses of the 1980s for the reluctance of national politicians to grant real power and financial devolution.
But, as the latest CPA results have shown, it is local councils which are leading the way in public sector improvement, and especially those with high-quality political leadership.
If we want the wider world of opinion-formers to understand the contribution of local politics, we have to become better story-tellers.
Just as the SOLACE Foundation has made the case for local public sector management, the advocates of local democracy should be thinking of its own foundation to make sure the role of the local elected leadership is more widely understood and appreciated.
The public mood may be distrustful of national politics and MPs, but now is the time to make the case for powerful and effective local politics.