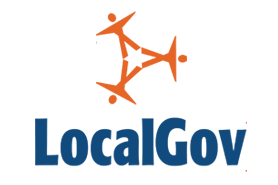 Nothing ever happens in August? Well, try telling that to the shell-shocked employees of the Audit Commission.
No-one loves a quango, but those celebrating the demise of the commission might do well to pause to see how some of its functions are carried out in the future. It is one of the great strengths of the public sector in England that we have avoided 'Enron style' scandals.
For local government, the Audit Commission has been there at some of the toughest times. Think about how the district auditor challenged the antics of rate capping councils in the 1980s, or the homes-for-votes scandal in the 1990s. Both episodes had the potential to damage the overall reputation of local government, and it took the commission to root out these problems.
In a more general way, the emphasis of corporate governance has ensured long-term improvement in councils such as Hackney, Hull and Walsall. Somehow, I doubt if short-term audit contracts with the big four accountancy firms will have the same consistency of approach and outcomes. I also pity the local government ombudsman. Apart from taking over the responsibilities for councillor conduct from the defunct Standards Board, it now has, in some ill-defined way, to respond to public concern on the performance of local councils. I am not sure if I would want to be manning its helpline in 12 months time. We should be wary of any extension of power for the National Audit Office. Giving more responsibility to an organisation directly accountable to MPs is hardly a success for localism.
But, for local government, there is a silver lining in the proposed abolition. In particular, there is a real opportunity for Local Government Improvement – IDeA, as was – to promote a rigorous form of peer review to provide an improvement framework for local councils – and other parts of the public sector. Peer reviews were a considerable success, and one which has not received the recognition it has merited in recent years. Local government will face enormous pressures in the near future. In particular, the army of 'armchair auditors' – the general public – will need robust, independent and consistent performance measures if we want an informed debate on service improvement and value for money.