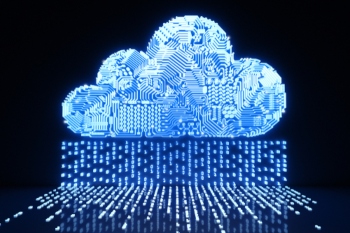 The world is a fast, competitive place. The launch of a new technology for example always yields an inherent urge to adopt or deploy it first. The same is true of migrating to the cloud, and the race to get there as soon as possible seems logical. And why not, when the extensive adoption of mobile devices and flexible work practices in the public sector would seem to support a rapid move to the cloud in the pursuit of better IT agility, scalability, and business continuity.
The UK Government introduced the Cloud First policy nearly a decade ago, to encourage public sector organisations to consider the cloud as an option for new or upgraded technology, before on-premises solutions.
However, as with the story of the tortoise and the hare, there are lessons to be learned from moving too quickly. When it comes to cloud migration, local government organisations would be wise to opt for a more strategic route and take their time. Migrating to the cloud in phases can help councils avoid issues involved with rushing. Additionally, councils should consider the best practices of working in a hybrid environment or using multiple clouds, which can help them continue to run without having to come to a full stop for migration purposes.
Why gradual cloud migration?
One common trait among councils is the desire to migrate to the cloud without interruptions. It may seem like a have-your-cake-and-eat-it-too type of scenario, but the truth is, it's possible to transfer workloads to the cloud without disrupting day-to-day business. Moving to the cloud in phases can minimise the pressure on teams to transfer everything in a single sitting, and the risk of making mistakes or overlooking anything. A good approach is to begin with less critical workloads and take note of any issues while migrating before moving data critical to the council. Always have a plan in place before migrating - you should know how you want to get there and how you want the cloud to work for your council when the migration is complete.
What's the benefit of using multi-cloud or hybrid cloud environments?
Putting all your eggs in one basket is a thing of the past. Most councils are now opting to work with more than one cloud provider, which provides access to multiple options and the advantage of different features offered by various cloud platforms. Every council has its own requirements, and some cloud platforms may be better suited to meet those needs.
Some councils also find they still need to work on-premises when migrating their infrastructure. In these instances, using a hybrid cloud solution allows IT professionals to gain the benefits of cloud, while maintaining control of an on-premises environment. This also makes migration easier, as some workloads can be housed on-premises while simultaneously moving others to the cloud.
Team preparation
If there's one mistake that could equate to migration disaster, it's failure to prepare the team involved. Training team members in the latest cloud migration technology and expanding their skill set will make moving legacy systems to the cloud smoother. Consider allowing your team to take on smaller migration tasks initially - this can decrease the chances of failing and will also familiarise your team with what it means to shift to the cloud. Investing in skill development programmes and education can also benefit the council outside of migration.
Where to from here?
Though cloud isn't going anywhere soon, the benefits of shifting to the cloud are too great to move as slowly as the tortoise does in the story. The advantages of cloud - including flexibility, lower IT costs, and availability - prove hugely beneficial when you migrate. But first, it's advisable to focus on starting from within. Build your council's objectives around the new multi-cloud or hybrid cloud environment and ensure proper training is available to enhance the skills your team already possesses while applying best practices for managing the new environments. The greatest challenge isn't cloud migration or the technology it needs to move - it's ensuring the IT pros behind the process are trained and ready to adapt.
Sascha Giese is head geek™ at SolarWinds