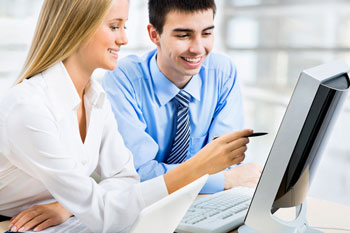 Aylesbury Vale District Council transformed its approach to digital services and saved £4m by adopting the 'simplify, standardise and share' approach.
'Simplify, standardise and share' is a set of design principles, advocated by the Local CIO Council, that enable councils to share digital capabilities and rationalise their service delivery processes.
A new report by Socitm, titled Right Here, Right Now: Putting the customer first in a digital transformation at Aylesbury Vale District Council, revealed how the council dismantled its silos and simplified and standardised its service delivery methods.
Socitm emphasised the importance of Aylesbury Vale's decision to affect a culture change by putting the customer's needs first and by moving towards purely digital means of communicating.
The council's programme included the creation of a new public website, an intranet for internal customers, a customer portal, and a customer relationship management system with integrated telephony.
Following the drive to simplify, standardise and share, the council's website content was reduced from 1500 pages to 300 and the same CRM system is now shared by all council functions.
In order to achieve these improvements in customer service, the council had to organise itself differently.
It reduced the number of systems used down to a small number of cloud or managed services and simplified business processes and job roles to make these more flexible and interchangeable.
Aylesbury Vale managed to find £4m of savings over five years, mostly due to the reduction in staff costs and accommodation. There was also a 22% reduction in phone calls.
'Delivering digitally enabled transformation using 'simplify, standardise and share' principles advocated by Socitm, Solace and the Local CIO Council (LCIOC) requires continuous drive and leadership,' said the director of policy and research at Socitm, Martin Ferguson.
'Aylesbury Vale provides a great example of how this can be done using a technique we have long advocated: explaining the need for change, and then letting the council's staff themselves decide how that happens within the broad framework of ambitions and guidelines that leadership and management provide.'
'Staff own the change, and start to do things differently because they have decided for themselves that it's the right thing to do,' he added.
For more on 'simplify, standardise and share' read our feature.