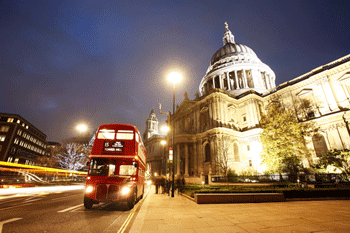 A transport group focusing on urban areas has warned that the Government's 'excessive reliance' on short-term competition funding for transforming urban transport networks is 'inefficient and costly'.
A new report, published by Urban Transport Group, has found that the costs of competition funding are high. The cost of bidding for the Transforming Cities Fund, for example, is in the region of £1m for some authorities.
Based on surveys and interviews with senior officers responsible for delivering transport policies, The Local Transport Lottery also discovered that the costs of preparing a bid for a small scheme were disproportionately high when compared with a large scheme.
In carrying out the research, they learnt that the cost of bidding for a £5m project is typically two to five times less than bidding for a £100m project, despite the reward of the latter being twenty times greater.
Bidding for short-term projects is a major drain on limited available staff, whose time could be better used for urban transport planning and delivery, the research also revealed.
The report sought to quantify the costs of bidding for both small and large funding competitions using staff time and salaries as the basis.
It found the typical cost of bidding for a £5m project ranges from £35,000 to £94,000 and the typical cost of bidding for a £100m project ranges from £170,000 to £339,000.
'There continues to be a big gap between high level rhetoric about devolving decision-making on local transport and Whitehall's inability to resist the temptation to puppeteer on local transport in practice,' the report concludes.
'National highways and national rail both now have long-term funding deals from national Government. This report demonstrates the logic of going further and extending this approach to local transport funding.
'This approach would also be in line with the National Infrastructure Commission's recommendations in its National Infrastructure Assessment for cities to have devolved infrastructure budgets for locally determined urban transport priorities.'
'The challenges for urban transport planners is greater than ever – given demanding targets for carbon reduction as well the need to respond to the demands and opportunities presented by new technologies and business models,' said Jonathan Bray, director of the Urban Transport Group.
'The forthcoming budget offers the opportunity to re-set the approach to local transport funding so that we can make the best use of staff and resources to deliver the long-term solutions to the long-term transport challenges that city regions face.'
Bridget Rosewell, commissioner at the National Infrastructure Commission, commented: 'The shortcomings of our current system of funding are holding cities back from being able to address their long-term challenges head on.
'The National Infrastructure Commission has recommended that government provide cities with greater investment, but also long-term, stable funding through five-year settlements. It's vital that the government's forthcoming National Infrastructure Strategy addresses this to unlock the potential of cities across the country.'