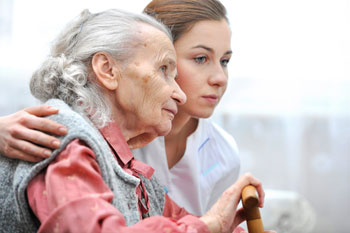 There has been a 'shocking' rise in the number of insecure workers delivering frontline public services, trade unions warn.
Research from the TUC estimates that over three million people - one in 10 UK workers - now work in insecure jobs. This is up from 2.4 million in 2011.
The study, commissioned from the Learning and Work Institute, defines insecure work as seasonal, casual, temporary or agency work, those on zero-hours contracts and low-paid self-employed workers.
The figures also revealed a 42% rise in insecure working within education and a 133% increase in social care.
Commenting on the TUC findings, GMB general secretary Rehana Azam said: 'These figures show what work in Tory Britain looks like, but they're much more than numbers on a page.
'Behind these figures are millions of working people who are doing their best to get by and get on in life who don't have basic rights such as sick pay and dignity at work.
'They don't know what hours they'll have next week or how much their wages will be.
'Increasingly, the stories behind these stats are from the people who care for our parents when they're old and who look after our kids at school.'
'People can't live like that and they shouldn't have to,' she added.