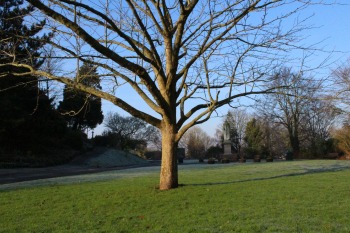 Sheffield City Council has won a court battle against people protesting about its tree-felling programme.
As part of its Streets Ahead improvement programme, the council is replacing up to 6,000 trees that have been identified as diseased or damaged. However, campaigners have argued that healthy trees are also being cut down.
The High Court has now granted the council inunctions against people trespassing within the safety barriers around tree replacement works.
Councillor Bryan Lodge, the council's cabinet member for environment and street scene, said: 'We have a responsibility to the taxpayers of Sheffield to do everything we can to avoid catastrophic financial consequences if the Streets Ahead work is not completed by the end of the year.
'Court action has been a last resort option for us. We had no choice but to pursue these injunctions to stop a small number of people from causing major delays, not only to tree works, but also to work on roads, footpaths and street lights across the city. We know from regular feedback that the majority of people in Sheffield support the Streets Ahead programme and want us to get the job done.'
Under the injunction, anyone caught inside a safety zone could face a fine or imprisonment.