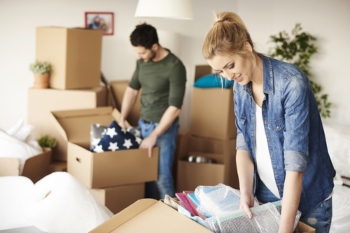 Proposed reforms of the shared ownership regime may result in a loss of affordable homes due to the increased administration and costs for social housing providers and local authorities.
The reforms announced by the Government in November 2020 will see a new right to shared ownership, a reduction in the minimum equity stake on purchase from 25% to 10%, the ability for homeowners to increase equity in 1% increments, and the introduction of a 10-year repairing obligation on affordable housing providers.
A survey of 134 social housing providers and local authorities across the UK from the law firm Winckworth Sherwood has found that 57% of social housing providers are not in favour of the reforms and 57% of providers believe it will lead to an overall loss of affordable homes in the sector.
Published in the report Shared Ownership Reform: Question Over Viability, the survey also revealed that 54% of providers believe it will have a significant or very significant financial impact on their business.
'Reforms that encourage greater home ownership are to be welcomed. Yet these reforms have the potential to hit social housing providers hard,' said Ruth Barnes, a partner and head of residential development sales at Winckworth Sherwood.
'Housing associations provide quality homes for those that need them the most and with a mix of tenures, but there appears to be an overwhelming feeling that these reforms may lead to an overall reduction in affordable homes available to buy under shared ownership.'
The survey also found that 42% of providers were particularly worried about the financial impact of the 10-year repairing obligation.
'This obligation covers general repairs inside the home but will be limited to support with the cost of repair of faulty installations which are not covered by warranty or guarantee,' Ms Barnes said.
'This will not include wear and tear, misuse or failure to ensure appropriate routine servicing and maintenance arrangements. It is, however, an unknown cost that may see a spike in claims as the 10-year deadline looms.'
An estimated 63% of providers also reported that they believe the reforms will create a two-tier market and that they will struggle to sell shared ownership homes built under the pre-reform model. 71% say staircasing in 1% increments will create significant administrative pressures.
Ms Barnes continued: 'It may also create a two-tier market, with affordable housing providers managing both properties post-reform with repairing obligations and neighbouring properties without. 63% of those we surveyed could see difficulties in trying to sell homes built under the current model if post-reform homes are also available.
'And then there is the increased administrative burden. Almost three quarters (71%) of affordable housing providers told us that they are concerned by the additional administration the reforms will demand. Government in its proposals point to technology providing the answer, but as far as we know that is not yet developed or readily available.'
The reforms have also raised concerns regarding the funding and loan agreements affordable housing providers have in place to fund new development.
Ruth Barnes added: 'Most loan agreements have a limit on the number of shared ownership properties that will be accepted as security – usually 10% of the value of the whole security portfolio. The new right to shared ownership and 1% staircasing could cause problems for affordable housing providers in securing loans as that threshold could change regularly.'