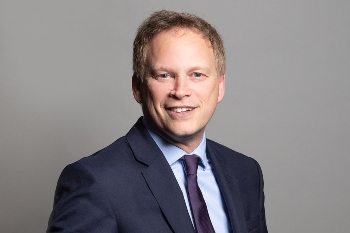 Planning reforms will help deliver more lorry parking and better services in lorry parks, the secretary of transport has said.
In a written statement to parliament, Mr Shapps set out how the Department for Transport and Department for Levelling Up, Housing and Communities were working together to improve hauliers' access to parking and services.
He said the departments were working with local authorities to help identify areas of lorry parking need, and identify and deliver temporary sites where short-term modular facilities could be installed.
He also outlined how the planning system was playing a critical part in the allocation of land for lorry parking.
He said: 'The National planning policy framework sets out that local planning policies and decisions should recognise the importance of providing adequate overnight lorry parking facilities, taking into account any local shortages, to reduce the risk of parking in locations that lack proper facilities or could cause a nuisance.
'Proposals for new or expanded distribution centres should make provision for sufficient lorry parking to cater for their anticipated use.'
The departments have also published planning practice guidance to demonstrate how local planning authorities can assess the need for and allocate land to logistics site uses.