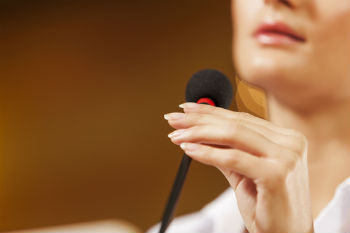 Nearly four in ten female councillors have experienced sexist comments from council colleagues, with 10% being victims of sexual harassment, a new report has revealed.
Research conducted by the Fawcett Society also found a third of women have experienced sexist comments in the council chamber, with 43% saying they are held back due to assumptions about what they can do because of their gender.
Sam Smethers, chief executive of the Fawcett Society, said: 'Women councillors from all major parties are reporting sexism and sexual harassment from within their own parties and from other councillors. This problem is not confined to one party, and is commonplace across local government.
'We are sadly used to hearing about the misogyny our politicians experience from the public via social media, but this research shows that they are also experiencing it from within their own parties, including their male council colleagues.'
The Local Government Commission also warned today that there has been little progress in the representation of women in local government over the past 20 years.
The new data shows that only 33% of elected councillors in England are female - an increase of five percentage points since 1997. The number of female council leaders has only increased to 17% from 14% in the last 10 years.
Cllr Gillian Keegan, co chair of the Commission, said: 'Women's under-representation combined with the slow turnover of male councillors is acting as a barrier to culture change. We also see women more likely to experience barriers such as lack of childcare, clashes with caring responsibilities and a lack of access to informal networks.'
The research also found that women are most likely to be elected to their local council in the north east and least likely in the south east.
A survey by our sister title The MJ also found that women and minority groups were continuing to hit a glass ceiling in the public sector.