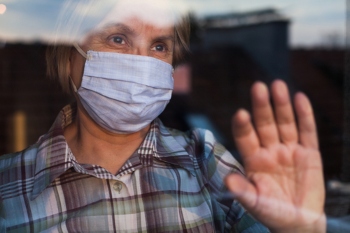 Two out of three of people applying for self-isolation payments are being rejected, according to new research.
The Trades Union Congress (TUC) has also found a majority of people were unaware of the national council-administered scheme offering £500 to workers forced to self-isolate after coming into contact with people who have tested positive for COVID-19.
Its analysis - based on Freedom of Information Act data from 94 councils in England - found 64% of applicants have been rejected since February, when the Government increased funding for the scheme.
Polling for the organisation also found just one in five (21%) working people were aware of the self-isolation payment scheme, dropping to 16% of those earning £15,000 a year or less.
Criteria for the national scheme is fixed by the Government and includes limiting payments to people receiving Universal Credit.
Councils also offer discretionary grants to people who are unable to access the national scheme, but the TUC found success rates vary from around 95% in some local authority areas to below 20% in others.
The TUC called for self-isolation payments to be scrapped and for statutory sick pay - currently £95.85 a week - to be increased to match the real living wage of £330.
General secretary Frances O'Grady said: 'No one should be forced to choose between doing the right thing and self-isolating, and being plunged into hardship.
'But too many are still going without the financial support they need to self-isolate.
'The self-isolation payment scheme is failing and it has been crystal clear since the start of the pandemic that the UK's measly statutory sick pay isn't enough to live on.'
The Government is currently trialling daily rapid testing instead of self-isolation, but results are not expected until later in the summer.