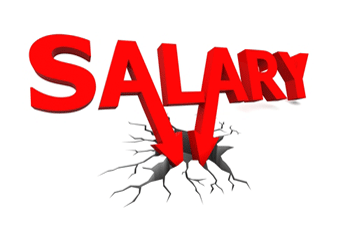 A petition demanding the Government scrap the pay cap and give public servants a 'meaningful pay rise' will be debated in Parliament.
Dave Prentis, the general secretary of the public sector trade union Unison, created the petition demanding an end to the public sector pay cap. It currently has over 147,000 signatures.
'Every single person who works in public services needs and deserve a pay rise,' the petition reads.
'It's time for the pay cap to be scrapped, for the government to provide additional funding for public sector pay and for employers to put public sector workers pay up now.'
The pay cap has been in force for seven years and has resulted in what are effectively cuts in public sector pay as inflation increases.
'Inflation is currently at 2.9%, meaning that the cap is a significant annual pay cut for those public service champions – nurses, care workers, teaching assistants, social workers and so many others - who work for all of us,' says the petition.
'Public sector pay has risen by just 4.4% between 2010 and 2016 while the cost of living rose by 22%.'
A report last month from the Trades Union Congress (TUC) found public sector workers have had £48bn less to spend in local economies since the Government imposed pay limits in 2010. It said this has reduced spending power in England by £8.5bn in 2016 alone.
Parliament is required to debate any petition that receives over 100,000 signatures.