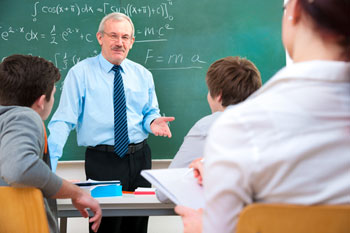 Teachers in Scotland have declared a formal dispute over what they describe as a 'sub-inflationary' pay offer.
The teachers' side of the Scottish Negotiating Committee for Teachers (SNCT) has declared a formal dispute over the latest pay offer made to Scotland's teachers.
The SNCT is the tripartite negotiating body for teacher pay, and involves teaching unions, Scottish local authorities (COSLA) and the Scottish Government.
According to a document seen by LocalGov, teachers were offered a 2% increase for those earning between £25,000 and £40,000, a 1% increase for those earning between £40,000 and £80,000, and a £800 flat rate increase for those earning more than £80,000 annually.
Following discussion, a modified offer was made on a non-differentiated basis, offering 1.22% to all staff in the teaching bargaining group. This was rejected by the teaching unions several months ago.
The Educational Institute of Scotland (EIS), Scotland's largest teaching union, has now declared a formal dispute.
'It is completely unacceptable that nine months after our pay claim was submitted, Scotland's local authorities and the Scottish Government have failed to respond with a reasonable pay settlement to Scotland's teachers,' said EIS general secretary Larry Flanagan.
'The process has dragged on but, with no improved offer having been made, we have now been forced into this dispute. Teachers want to focus their energies on supporting education recovery for their students, but anger and frustration is growing over what is seen as a devaluing of the profession.'
EIS salaries convener and chair of the teachers' side of the SNCT Des Morris said: 'The value of Scotland's teachers has been clearly highlighted throughout the pandemic, where teachers have worked extremely hard to support young people in quite unprecedented and extremely challenging circumstances.
'The level of public and political praise for teachers has been extremely high during this time, with frequent statements highlighting the value of teachers to the country and the essential role that education must play in supporting the national recovery from the COVID pandemic.
'In this context, the pay offer of a little over 1% that has been made to Scotland's teachers – representing a significant real-terms pay cut – is completely unacceptable.'
A spokesperson for COSLA, the body representing local government in Scotland, said: 'We remain in constructive negotiations, talks continue.'