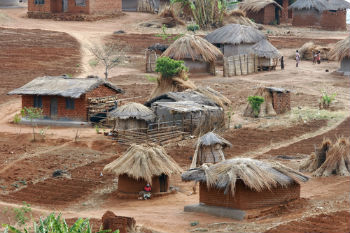 A campaign to deliver 100,000 solar lights to Malawi while raising climate change awareness has received £200,000 of Scottish Government funding.
Scotland's 2020 Climate Group has united Glasgow Caledonian University, Keep Scotland Beautiful and SolarAid to help deliver 'Scotland lights up Malawi', which aims to help eradicate use of kerosene lamps, batteries and candles in the African country by the end of the decade.
Efforts will focus on raising awareness about the link between climate change and poverty both around the world and in Scotland.
'Solar light, as a proven technology, has the power to be a disruptive force for good in countries like Malawi,' Ian Marchant, chair of Scotland's 2020 Climate Group, said.
'Scotland has a rich heritage in both energy and technology and it is time we put these advantages to work for those who will be most affected by climate change.'
The project will also run education programmes with up to 200 Scottish schools, providing opportunities for children to understand the international issues of climate change and sustainable development.
Scottish environment and climate change minister, Paul Wheelhouse, said: 'The Scottish Government recognises that around the world, those experiencing the greatest impacts of climate change have done the least to contribute to the problem.
'That is why we have already set out the most ambitious global targets to cut emissions, and are recognised internationally for championing climate justice, putting people and human rights at the heart of Scotland's action on climate change and supporting fair and sustainable development.'