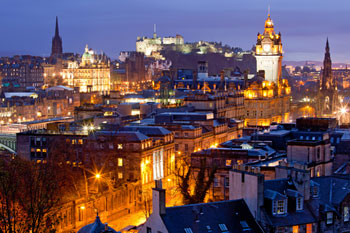 Scottish public services could face billions of pounds of cuts following tomorrow's Spending Review, according to IPPR Scotland.
A new report by the thinktank projects that Scotland is facing a 2.6% cut in real terms (cumulative) by 2019/20.
IPPR also estimates resource budgets will fall by 4.3% in real-terms (cumulative) by 2019/20 with capital budgets increasing by 11.7% in real terms (cumulative) by 2019/20.
The overall cut, IPPR calculates, could be partially reduced by income from Scottish Business Rates and using the Scottish Parliament's current borrowing powers, leaving a 1.4% cut in real terms (cumulative) by 2019/20.
The Scottish Government has, however, promised to protect certain areas from the cuts. It will protect NHS funding in real terms and pass on all Barnett consequentials from increased NHS spending in England.
A 'funding floor' has also been put in place for college funding, protecting it in cash terms.
Additionally, according to IPPR's report, the Scottish Government has made commitments to build 50,000 affordable homes and provide 1,200 hours of childcare by the end of the parliament.
The Scottish Government's commitment to protect these areas means that other areas will see cuts.
IPPR Scotland estimates that non-protected departments--justice, local government, care, for example--could see a cumulative real terms cut of 11.3% by 2019/20. This amounts to a cut of £1.5bn in real terms.
Russell Gunson, Director of IPPR Scotland, said:
'These figures set out the scale of the cuts we could see in Scotland from next year, and in turn the choices Holyrood will have to make. We estimate that the Scottish budget as a whole is likely to drop in real terms. However, with announced increases in NHS funding and for affordable housing and childcare, we see that spending in unprotected departments in Scotland could drop significantly, seeing billions of pounds of spending cuts.
'Budget cuts are likely to be lower in Scotland overall than in the rest of the UK. However, the challenge is still an enormous one. Decisions will need to be made, either to find ways to raise revenue to lessen the cuts, or as to where the axe falls.'