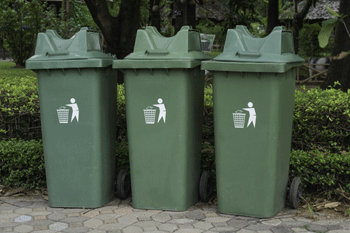 Half of all the councils in Scotland have signed up to a Scottish Government-backed charter to make household recycling easier.
A total of 16 local authorities have now signed up to the Scottish Household Recycling Charter, which was launched in February and aims to create a more consistent approach to recycling across the country.
All the local authorities – including Dundee City Council and East Renfrewshire Council – have agreed to a common set of recycling policies, including putting glass in a separate receptacle and paper and card in another.
The local authorities will also be able to access additional funding from the Scottish Government's Zero Waste Scotland programme.
'We want Scotland to make the most of its resources, and as more councils make this commitment, we should see Scottish householders recycling more, while producing a better quality of recyclate for reprocessing,' said Scottish environment secretary, Roseanna Cunningham.
'The consistent approach to recycling can deliver genuine efficiencies and cost savings to both individual councils and to local government as a whole.'
COSLA's spokesman for development, economy and sustainability, Cllr Stephen Hagan, added: 'Councils are firmly committed to creating opportunities for job creation and economic development across our communities and we see this consistent approach to recycling services as being fundamental to the circular economy approach that can help to unlock the value inherent without our so-called "waste" streams.'