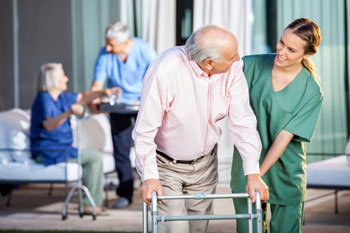 Scottish councils have warned some services may be paused or reduced in order to protect critical social care services.
COSLA, the Scottish Government and other local partners have agreed to work together to maximise social care support.
This includes prioritising services and identifying staff who can be deployed to sustain and maintain support for social care services.
COSLA president Alison Evison said: 'Once again, no matter the ask, councils along with other public services will rise to the challenge in terms of providing an appropriate local response. As the sphere of government closest to our communities across Scotland, once more local government will play our part in the COVID response.
'Where pressures on staffing levels are identified, help and support for those most vulnerable as well as the life and limb services in our communities will be prioritised. As it has been throughout the pandemic, health and social care and keeping people safe will be front and centre of local prioritisation.'