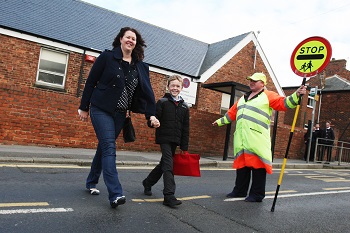 The department for education has called on all schools, especially those with external cladding, to carry out building checks following the Grenfell fire.
Schools, further education colleges and universities have all been contacted and asked to carry out building checks to identify those that might require further investigation.
Any buildings with Aluminium Composite Material (ACM) cladding - the cladding that is thought to be responsible for the speed with which the Grenfell fire spread - above 18 metres will have samples of that cladding sent for testing to see what type it is.
Two schools have been tested to date by the Building Research Establishment (BRE) and it was found the cladding was 'not of limited combustibility'. The schools have been informed.
Similar combustibility tests have been carried out on cladding from tower blocks in recent weeks. 190 samples out of 191 from about 600 tower blocks in England have failed.
The news follows warnings from unions to the Government not to 'weaken' fire safety guidance for schools.
Last month, the National Union of Teachers (NUT) wrote to the education secretary urging her to confirm she has 'abandoned attempts to weaken fire safety advice' for schools after the Government suggested it would be revising its official safety guidance on building new schools.
In response to the letter, a department for education (DfE) spokesperson said: 'There are no plans whatsoever to introduce any changes that would make fire safety laws for schools less strict.'