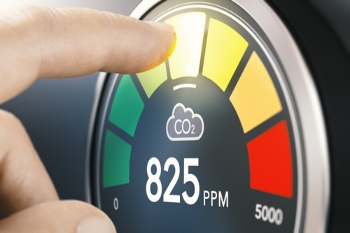 All state-funded schools are to receive carbon dioxide monitors from September to help tackle COVID-19, the Government has announced.
Backed by a £25m investment, the new CO2 monitors will enable staff to act quickly where ventilation is poor and provide reassurance that existing ventilation measures are working.
'Providing all schools with CO2 monitors will help them make sure they have the right balance of measures in place, minimising any potential disruption to education and allowing them to focus on world class lessons and catch up for the children who need it,' said education secretary Gavin Williamson.
'By keeping up simple measures such as ventilation and testing, young people can now enjoy more freedom at school and college.'
The majority of the 300,000 monitors will become available over the autumn term, with special schools and alternative provision prioritised to receive their full allocation from September.
CO2 monitors are portable so schools and other settings will be able to move them around to test their full estate.