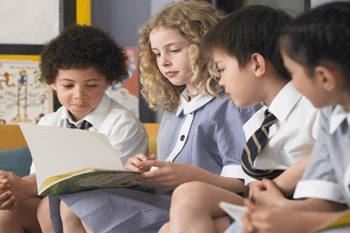 Thousands of schools are to benefit from a £2.4bn cash injection, the Government announced yesterday.
Local councils say they need to create over 230,000 primary and secondary school places nationally between 2017 and 2020.
The education secretary Justine Greening said the money would go towards the Government's drive to help create over 600,000 extra places by 2021.
She insisted this would generate additional capacity to meet local demand. Schools, local authorities and academy trusts will also receive a share of £1.4bn to invest in upgrading or improving their school buildings.
'This £2.4bn investment, together with our proposals to create more good school places, will help ensure every young person has the opportunity to fulfil their potential,' said Ms Greening.