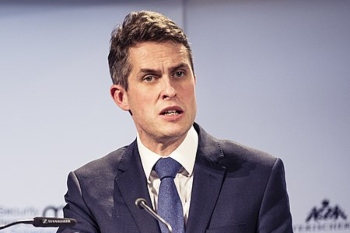 Schools will be given a 'try before you buy' option to encourage them to leave council control and become part of an academy trust, the education secretary announced today.
Gavin Williamson said the Government was committed to ending the 'pick-and-mix' approach to school types and would move decisively towards a single model built on strong multi-academy trusts.
He said schools would be allowed to work with multi-academy trusts for a defined period with no commitment to convert.
Mr Williamson also said he would be consulting with the sector on bringing schools with a history of long-term underperformance into strong multi-academy trusts.
He said: 'The vast majority of Requires Improvement or Inadequate schools that become an academy and join a trust go on to be rated at least Good the next time they are inspected.
'That is why I am determined to finish what we started and end the pick-and-mix approach to school types, building back fairer from the pandemic to make sure every parent has the certainty that their child is at a school that is backed by a strong trust.'