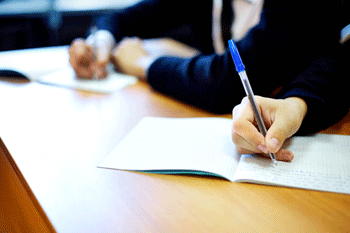 Secondary school league tables 'punish and reward the wrong schools' by failing to take pupil background into account, new research suggests.
A study published today by the University of Bristol has revealed that a fifth of schools saw their national league table position change by over 500 places once factors such as pupil ethnicity, deprivation and special educational needs were taken into account.
Significantly, the study by Dr George Leckie and Professor Harvey Goldstein found that if the above factors were included in how the Government assesses school performance, 40% of schools currently judged to be 'underperforming' would no longer fall into this category.
The study was based on the 2016 data from all 3,098 state-maintained secondary schools in England.
It combined 'Progress 8', the headline measure used by the Department of Education to assess progress made by secondary school pupils, with information on pupil background — age, gender, ethnicity, whether pupils speak English as an additional language, special educational needs, free school meal eligibility and deprivation.
'By factoring in vital information about a pupil's background, we have seen a dramatic change in the league tables. This leads to very different interpretations and conclusions about education in England,' said Dr Leckie.
'It seems clear from our results that the higher the proportion of disadvantaged pupils in a school, the more it will effectively be punished for the national underperformance of these pupil groups. On the flip side, other schools are rewarded merely for teaching educationally advantaged intakes.'
Dr Leckie added: 'The Department for Education's decision to ignore pupil background when comparing schools is in stark contrast to both the academic literature and feedback from teachers. At the moment, the simplistic nature of Progress 8 as a measure places too much emphasis on schools rather than the Government or society as a whole.'