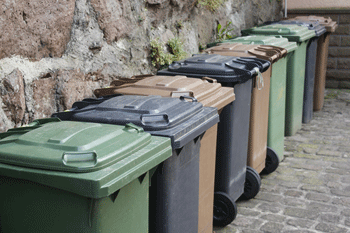 Salford City Council is to pilot three-weekly bin collections in nine wards in a bid to save £1m a year.
The trial, covering half the city, will apply to non-recyclable waste only.
Cllr Gena Merrett, executive lead member for housing and environment, said recycling rates in Salford have plateaued at 42%. The council estimates that 35% of waste put into black bins could be recycled.
Cllr Merrett said; 'If we don't increase recycling further and stop sending so much waste to landfill, we could be looking at spending up to £3.5m more on waste in the next few years. That's an awful lot of money to spend on throwing rubbish into a hole in the ground.
'If we can boost recycling we could save at least £1m per year. That's money we can spend on services for local people.'
Bury Council was the first to move to three-weekly bin collections last year.