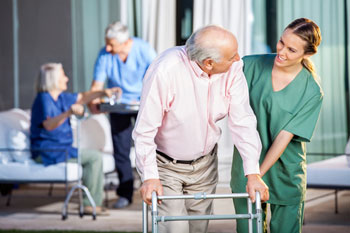 The safety of health and adult social care services is a 'significant' concern, according to a review by inspectors.
Analysis of services by the Care Quality Commission found that 10% of adult social care services were 'inadequate' for safety. Concerns included a failure to investigate incidents properly, a lack of staff and ineffective risk management systems.
The report stated: 'Where necessary we will take enforcement action to protect the people who use these services. We took more enforcement actions last year in relation to the inspections we carried out: in 7% of inspections in 2014/15, compared with 4% in 2013/14.'
The report showed that half of the services re-inspected following problems had manage to improve their ratings within six months.
Chief executive of CQC, David Behan, said: 'The variation in care that we have observed is not just about the money. Good leaders are what make the difference – leaders who engage staff and people who use services and create a culture of continuous quality improvement.
'What is very clear is that isolated working and incremental changes are not going to be enough to meet the challenges ahead.'
Older people's charity Independent Age said the findings were 'deeply worrying'.
Janet Morrison, chief executive, commented: 'As the CQC make clear, social care and health providers are simply struggling to recruit and retain the right type and number of staff. Of course care providers will struggle to give older people safe, good quality care when the staff turnover rate is 25% and as many as one in five home care nursing positions are vacant at any one time.
'With an ageing population and unprecedented financial pressures on the health and care sectors, next month's Comprehensive Spending Review is the opportunity to sort out problems with continued under-investment that the government cannot afford to waste.'