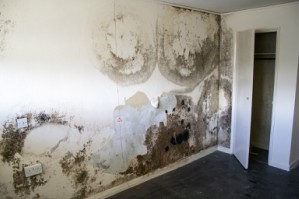 One of the biggest challenges in rectifying damp problems in buildings is identifying the cause. A new seminar from Safeguard Europe – the UK's leading specialist in damp-proofing and waterproofing technology – arms architects, builders and other specifiers with information to help them determine the source of damp – and then gives options on how to remedy the situation.
Delivered in the clients' workplace, the RIBA-accredited seminar Dealing with Dampness in Existing Properties (Above Ground) has been designed to help professionals meet their commitments to Continued Professional Development (CPD). It covers existing and new technologies for dealing with the different forms of damp, and highlights why some diagnostic equipment – such as certain damp meters – can lead to confusion if used blindly.
"People so often get it wrong when attempting to treat damp," says Safeguard director Hudson Lambert. "And that can mean that building owners spend money on treatment, only to find that the same problem comes back some time down the line."
Though many damp cases are often instantly attributed to rising damp, there are several potential types including condensation, rain penetration, and construction moisture and contaminating salts which attract moisture.
As the CPD seminar points out, the drive towards higher levels of insulation and air tightness called for by the Building Regulations, are likely to increase problems due to condensation – for example, a family of five can produce 50 litres of water vapour during a single evening?
Most people realise they have a damp problem when they see damp patches or damaged wall coverings, but the impact of damp can be far greater than aesthetic. Spores from mould, fungus or deteriorating building materials can cause respiratory problems such as asthma, which can be a problem for young or elderly people.
The other big impact of damp is energy loss. There is a direct correlation between rising levels of moisture in a wall and its conductivity. Independent research conducted for Safeguard showed that a masonry wall treated externally with water-repellent cream can cut heat loss by up to 29%, for example.
Safeguard, which has been manufacturing and supplying damp-related products and systems since 1983, also looks at the development of damp proofing techniques from the 1950s. The latest system, launched in 2014, sees silane rods inserted into drilled holes in a wall and gives the best result yet for chemical damp proof courses.
Replastering – a huge contributory cost to any rising damp remediation - is also tackled. Here new systems which use a salt-retardant primer and an adhesive which resists moisture and salt can be used with insulated plasterboard to save time and money.
Though many professionals dealing with repair and retrofit of buildings will have some knowledge of damp, its causes and potential solutions, Safeguard's seminar promises to give a comprehensive briefing on the subject. And the better informed specifiers are, the better the end solution for the customer.
Safeguard Europe's range of market-leading, proven damp-proofing solutions is supported by the company's own highly qualified and experienced staff. The support and know-how they offer is extended to contractors, specifiers and property owners and includes technical advice, specification help, research and even in-house laboratory analysis of plaster and masonry.
Visit www.safeguardeurope.com for more information.