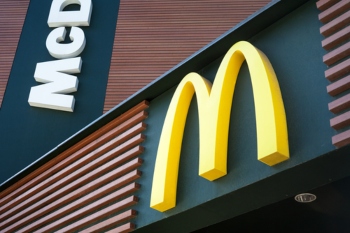 Rutland will no longer be the only county in England not to have a McDonald's, after councillors approved plans for new restaurant on the outskirts of Oakham.
Rutland County Council has approved proposals to build a free-standing restaurant with drive-thru facility and car parking.
Cllr Gordon Brown, the council's cabinet member for planning, said: 'We have to be impartial and can only make decisions based on whether or not an application complies with the relevant national and local planning policies.
'In the case of McDonald's, the development put forward has been approved because it would not have an adverse impact on neighbouring homes and businesses, or the character of the surrounding area, and will create a significant number of new jobs on land that is set aside for employment, rather than houses.'
Objections to the scheme included concerns over increased litter, the risk of anti-social behaviour, and the impact it would have on the local environment.
Changes to the original proposals include an increase in disabled parking, improved bike storage, new pedestrian safety features and new litter bins in the area around the site.