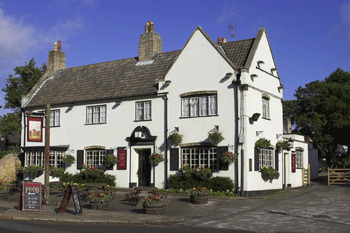 Rural schools, pubs and post offices are being forced to close down due to ageing and dwindling populations, a new report has warned.
The research by the National Housing Federation found that 52 rural schools have closed in the past five years, 81 post offices have been shut down since 2011 and 1,365 rural pubs have called time since March 2013.
The Rural Life Monitor found a lack of new affordable housing is driving young families and working-age people out of rural areas. It predicts that be 2039, almost half of households in the countryside will be aged 65 or over.
It argues that building just a few affordable homes for young families in rural areas could preserve the life of England's towns and villages.
'Make no mistake, rural life as we know it is disappearing fast,' said David Orr, chief executive at the National Housing Federation. 'Families and young people wanting to settle, work and grow in rural England are being priced out of areas they've known all their lives.
'The impact of this is huge. A lack of truly affordable housing is putting a huge strain on rural economies, populations and vital community services – schools are closing their doors forever to pupils and pubs are serving their last ever orders to locals.'