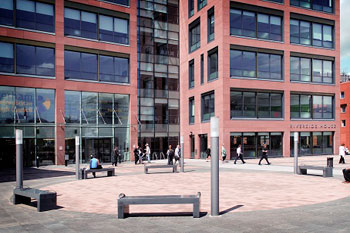 A further five powers are due to be returned to Rotherham Metropolitan Borough Council.
Communities secretary Sajid Javid said he plans to hand back control of human resources, waste collection, community safety, asset management and performance management to the council.
The proposal follows a new report from the government-appointed commissioner team, which shows 'steady improvement' by the council.
Mr Javid said: 'The council is continuing to make progress under the watchful eye of our commissioners. So I am now inviting representations from the council before making my final decision on returning these further powers.'
Leader of the council, cllr Chris Read said: 'This is the most significant indication so far from Government that the council is firmly on the right track. It is testament to the hard work of many staff and councillors over the last two and a half years and should give residents confidence in the steps we've taken over that time.
'There is still more to do, there is no complacency, and we will continue to focus our improvements also around children's services in order to return the council fully to democratic decision making.'
The council has already regained eight powers in the last nine months. Commissioners will continue to have oversight over all returned functions.