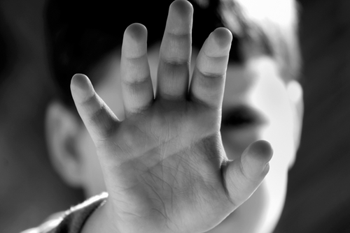 Rotherham MBC failed in its duty to protect some of the most vulnerable children in the borough, an independent inquiry has reported today.
The damning findings of Professor Alexis Jay's study calculated that at a 'conservative' estimate at least 1,400 local children were sexually exploited between 1997 and 2013.
Both the council and the local police were negligent over the first twelve years of the investigation period, the review - which was commissioned by Rotherham last October found. Clear evidence from abused children was 'disbelieved, suppressed or ignored' by the authorities.
Instead, many in positions of power refused to admit that any kind of sexual activity represented a crime worthy of further investigation or prosecution.
By the first half of the 2000s, child victims of horrific abuse – which included girls as young as 11 raped by multiple perpetrators, abduction and trafficking of children to other towns and cities in the north of England – were often blamed for their experiences and no action was taken against their abusers.
The investigation found almost all victims identified their perpetrators as being of Pakistani-heritage. But there was a widespread perception that senior council staff and police officers sought to 'downplay' the ethnic dimension to the allegations.
'Collective failures of political and officer leadership' were 'blatant' in regard to child sexual exploitation in Rotherham between 1997 and 2009, the inquiry stated, and the failure of the Child Safeguarding Board to take action when it was most needed resulted in nobody being held to account. Senior officers did little to inform elected members of the scale and seriousness of the problem, and told councillors the allegations were exaggerated.
Frontline staff from the council, the police and health services working in multi-agency teams were met with disbelief when they alerted senior staff as to the scale of the abuse and were given scant professional support. In addition, three separate reports issued over this time period which identified child sexual exploitation as a major issue in Rotherham were all ignored, the inquiry found.
Professor Jay's inquiry said the prevailing culture at the most senior level of Rotherham until 2009 was seen as bullying and 'macho' and not an appropriate environment in which to discuss the allegations of the rape and sexual exploitation of young people.
Professor Jay said: 'I hope that this council and its partners will learn from my inquiry, make sure that any children affected by sexual exploitation get the help and support they need and do everything in their power to bring the perpetrators, past and present, to justice.'
In response to the report, Rotherham leader Cllr Roger Stone has stepped down as leader with immediate effect so as to take responsibility for the historic failings outlined by the investigators.
In a statement, Cllr Stone said: 'I have always considered my most important job as Leader has been to share my passion for this borough and to work in the best interests of everyone here in Rotherham. I believe my decision to step down, though not an easy one for me to make, does exactly that, allowing a new chapter in the history of Rotherham Borough Council to begin.
Rotherham chief executive Martin Kimber stated in a response published alongside the independent inquiry that the council accepted all the recommendations, and hoped publication of the report could go some way to help to assure victims that this deplorable situation would not re-occur.