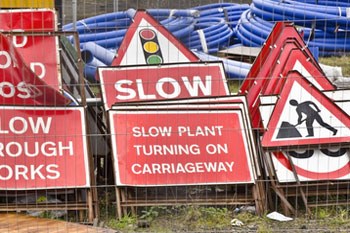 The Department for Transport (DfT) has announced plans to allow the roll-out of lane rental schemes across the country, giving local authorities the option to charge utility companies up to £2,500 a day for digging up the busiest roads at peak times.
The news follows successful trials of lane rental schemes by Transport for London and Kent County Council, and a consultation on different options for managing road works last year.
The Government's response to the consultation states that new lane rental schemes will need to be approved by the transport secretary in line with existing primary legislation and approval will come with conditions attached.
Transport minister Jo Johnson said: 'Drivers often see red when roadworks cause them delays, especially if no one is working on them. Lane rental has seen a massive drop in disruption to drivers as utility companies have changed when and where they carry out work. Now we want millions of motorists around England to get the same benefits.'
Lane rental roll-out was a popular option in the consultation, with 66 votes of support out of 145 responses – almost double the level of support of any other option.
In response to the consultation, a stakeholder group representing utility companies estimated that implementation of lane rental across England and Wales could increase annual costs of street works by £327m and suggested it would deter over £2.2bn of investment in infrastructure.
The Government expects its lane rental roll-out plans to have a net £84.3m benefit to business. DfT officials said that 'about 2.5 million roadworks are carried out each year, costing the economy £4bn in increased costs to businesses through late employees or deliveries'.
This article first appeared on Highways Magazine