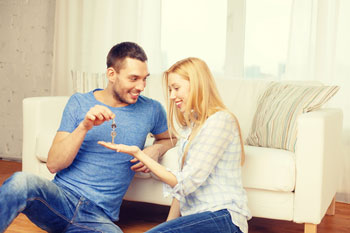 More than half of local authority tenants who would like to get onto the property ladder intend to buy their current home, according to new figures published today.
The English Housing Survey also shows that the number of people owning their own home in the past year has remained static for the first time since 2003; with the Government claiming is a result of their home ownership initiatives.
The number of social housing tenants who expect to buy their current home has risen from 35% in 2010-11 to 42% in 2014-15.
Housing minister Brandon Lewis said: 'Our efforts are turning that around with more than 270,000 families helped into homeownership through government-backed schemes since 2010, while the number of new homes is up 25% over the last year.
'And we've set out the boldest ambition for housing in a generation, doubling the budget so we can help a million more people into homeownership, while delivering a bigger, and better private rental sector.'
The survey also showed that the number of properties failing to meet the government's Decent Homes Standard has also fallen by 3.1 million compared to 2006.
Visit The MJ (£) to find out why Barking & Dagenham LBC is offering tenants £40,000 in cash to turn down their Right to Buy discount.