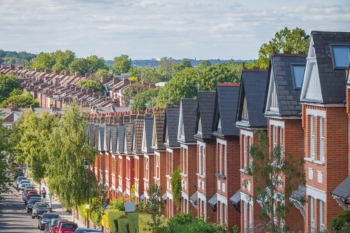 Council leaders have warned that any homes sold under the newly extended right to buy scheme must be replaced on a like for like basis.
Today, the prime minister announced that up to 2.5 million housing association tenants will be given the right to buy them outright.
Mr Johnson pledged that for every home sold - which will be offered up to 70% off the market value - one social home would be built for every one sold.
The Local Government Association (LGA) said the move would enable more tenants to get on the housing ladder, but warned the number of new council homes being sold has not kept pace with the current right to buy scheme.
Cllr David Renard, housing spokesperson for the LGA, said: 'Any houses sold must be replaced quickly, in the same local authority area and on a like for like basis. Equally, the cost of discounts must not be funded from the sale of council housing stock, nor be met from existing government funding commitments for delivery of additional affordable homes.'
Clive Betts, chair of the Levelling Up, Housing and Communities (LUHC) Committee, added: 'The prime minister needs to make clear that if the Government presses ahead with extending the right to buy for those renting housing association properties, it is vital the money goes back into the system of social housing so that new homes can be made available for low-cost rent and purchase.'
Mr Johnson also announced that welfare changes would enable 1.5 million people who are in work but also on housing benefit the choice to use their benefit towards a mortgage.
'The Government will also launch an independent review of access to mortgage finance for first-time buyers.
Levelling up secretary Michael Gove said: 'By extending Right to Buy and bringing forward the most comprehensive review of the mortgage market in decades, we are backing first-time buyers, breaking down barriers to homeownership and delivering on the people's priorities.
'At the same time, we will continue to deliver much-needed new, good quality social homes by replacing each and every property sold.'