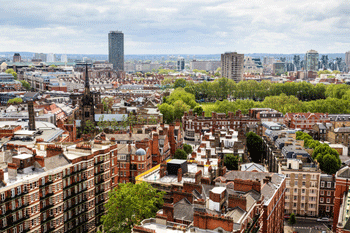 The number of homes sold under the government's reinvigorated Right to Buy scheme is expected to far outstrip the building of new ones over the next decade, according to a new report.
London Assembly Labour housing spokesperson, Tom Copley, says data provided by the capital's boroughs show that based on current development plans around 10,300 council homes will be completed over the decade to 2023/24.
This compares with an estimated 16,100 Right to Buy sales, leaving almost 6,000 fewer council homes by 2023/24.
Mr Copley said this would represent a 'devastating scale of reduction in council housing stock' and called for councils to be given new powers to properly invest in new social housing.
He said the erosion of council housing stock is expected to be particularly stark in outer-London, where the boroughs forecast that two homes will be sold for every new one completed.
The report also found that only 43% of the revenue raised from Right to Buy sales is expected to be spent on building new homes, while 30% will be transferred to central government and the remainder covering administrative costs.
Mr Copley said: 'The housing crisis London faces risks leaving hundreds of thousands of families languishing for decades on council home waiting lists.
'The government's reinvigorated Right to Buy scheme is leading to a devastating scale of reduction in council housing stock adding yet more strain to the demand for affordable accommodation.'