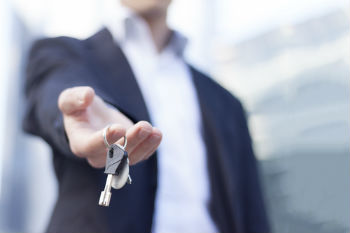 Right to Buy discounts for council housing tenants have been increased to as much as £77,000 off the value of their home outside London.
The higher discounts - which give £102,700 off the value of a house in the capital - have also been supported by a new team of experts to provide advice and information to tenants looking to buy their home.
The discount cap was increased to a maximum £75,000 outside London in 2013, but this limit will increase each year by the Consumer Price Index (CPI) level of inflation. The maximum percentage discount on houses has also increased from 60% to 70%.
Housing minister, Brandon Lewis, said: 'Under the last government, the Right to Buy was allowed to wither on the vine, killing off hopes of home ownership for most social tenants because of a miserly discount. 'We have reinvigorated the Right to Buy, increasing the discounts available to open it up to more tenants. Since the changes came into effect we have helped more than 19,500 people to buy their own home, generating £420m in receipts for new additional affordable housing.'
Figures show that more than 19,500 people have already purchased their home through the reinvigorated Right to Buy scheme.
The scheme was scrapped in Scotland earlier this year in a bid to stop the sale of up to 15,500 social homes over the next ten years.