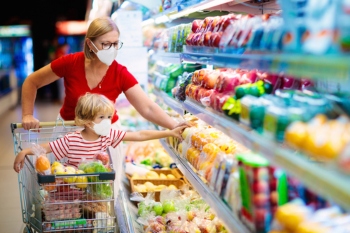 The Government has relaunched the free school meal vouchers following the scandal surrounding 'disgusting' food parcels.
The Government had promised to investigate after pictures appeared on social media of inadequate food parcels.
The voucher scheme will allow schools to order supermarket gift cards for eligible pupils, worth £15 a week per child.
Education secretary, Gavin Williamson, said: 'The centrally-funded national voucher scheme gives schools another option in providing that support – but they can of course continue providing locally-arranged solutions or high-quality lunch parcels where this is most convenient for their families. These costs will be reimbursed.'
Parents and carers will be able to receive codes by email to redeem themselves, or receive a gift card provided by post, collection or delivery.
Councils have hit out at the Government for being expected to provide free school meals during half term using the £170m Covid Winter Grant Scheme.