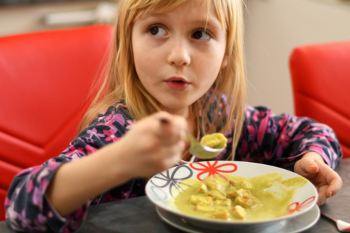 Councils have been tasked with providing free meals to school children during half term week next month, prompting an outcry from the sector.
The Government has published guidance for schools stating local authorities are expected to take responsibility, using the £170m Covid Winter Grant Scheme.
It states: 'Local authorities have local ties and knowledge, making them best placed to identify and help those children and families most in need.'
The Local Government Association (LGA) has pointed out guidance on the COVID Winter Grant Scheme published in November that states it 'is not intended to replicate or replace free school meals and authorities should avoid duplicating provision where possible'.
The fund is intended to help cover the cost of energy and water bills, in addition to food.
The LGA has said Government should provide food vouchers, as was the case during the summer.
Teaching unions have also criticised the move, with the National Education Union claiming: 'asking local councils to create another system of supplying free school meals for February half-term simply adds confusion'.
Chair of the LGA's resources board, Cllr Richard Watts, said: 'Government was explicit that the Covid Winter Grant Scheme (CWGS) was not intended to replicate or replace free school meals, but was to enable councils to support low income households, particularly those at risk of food poverty as we moved towards economic recovery.
'The CWGS is only a short-term fix so in order to enable local government to continue to play a vital role in supporting families facing hardship, a more sustainable, long-term solution that does not rely on inefficient short-term funding is needed to meet the needs of low income families, particularly with households in hardship other than those eligible for free school meals and some new to the benefits system.'
This week the Government has come under fire after pictures appeared on social media of 'disgusting' free school meal parcels.